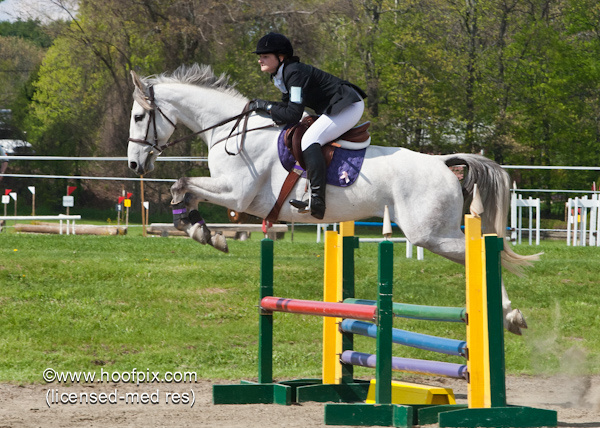 Inamorata (by Ideal) finished 3rd at GMHA June 2/3, 2012
with rider Jennifer Donnelly
See stadium jumping here:

http://www.youtube.com/watch?v=D4EI1AmkxSc&feature=youtu.be
This is a horse that LOVES to compete
Inamorata and Jennifer
are
featured in the GMHA 2012 calendar!
(August)
Inamorata is for sale!
---
Born on the 4th of July!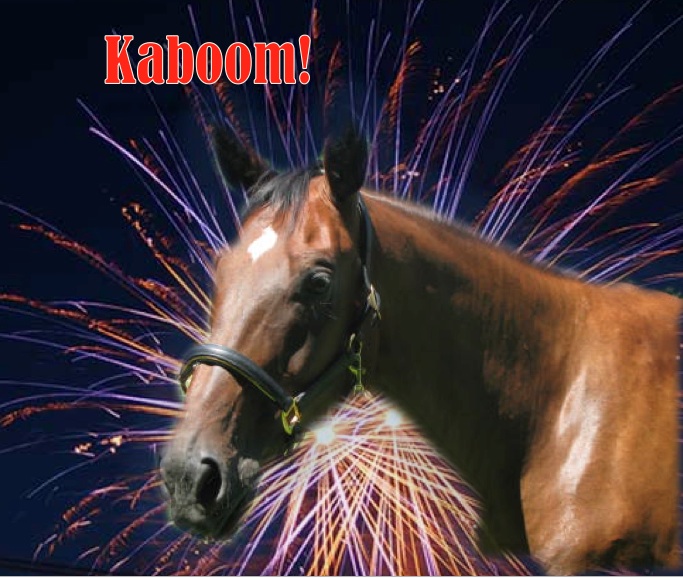 Celebrate Kaboom's Birthday
see his sales video here!
---
Horses In Training


For Sale at Normandy Manor Farm
(
see sales pages for more horses
)


Below are two great prospects for riders who want to build the horse themselves - price will be higher as training continues. We pride ourselves in starting horses in a kind, fair and consistent manner. All horses are long lined and given the freedom to find their balance and forward impulsion to achieve good results as they are put into further training.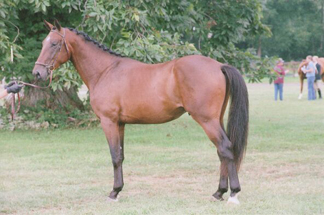 Kaboom
- (Kardinal SWB/Ailurophile tb)
Here is an extremely handsome gelding with big gaits, Striking mahogany bay color with black mane and tail, A real head turner - will excel in any discipline
$18,000 US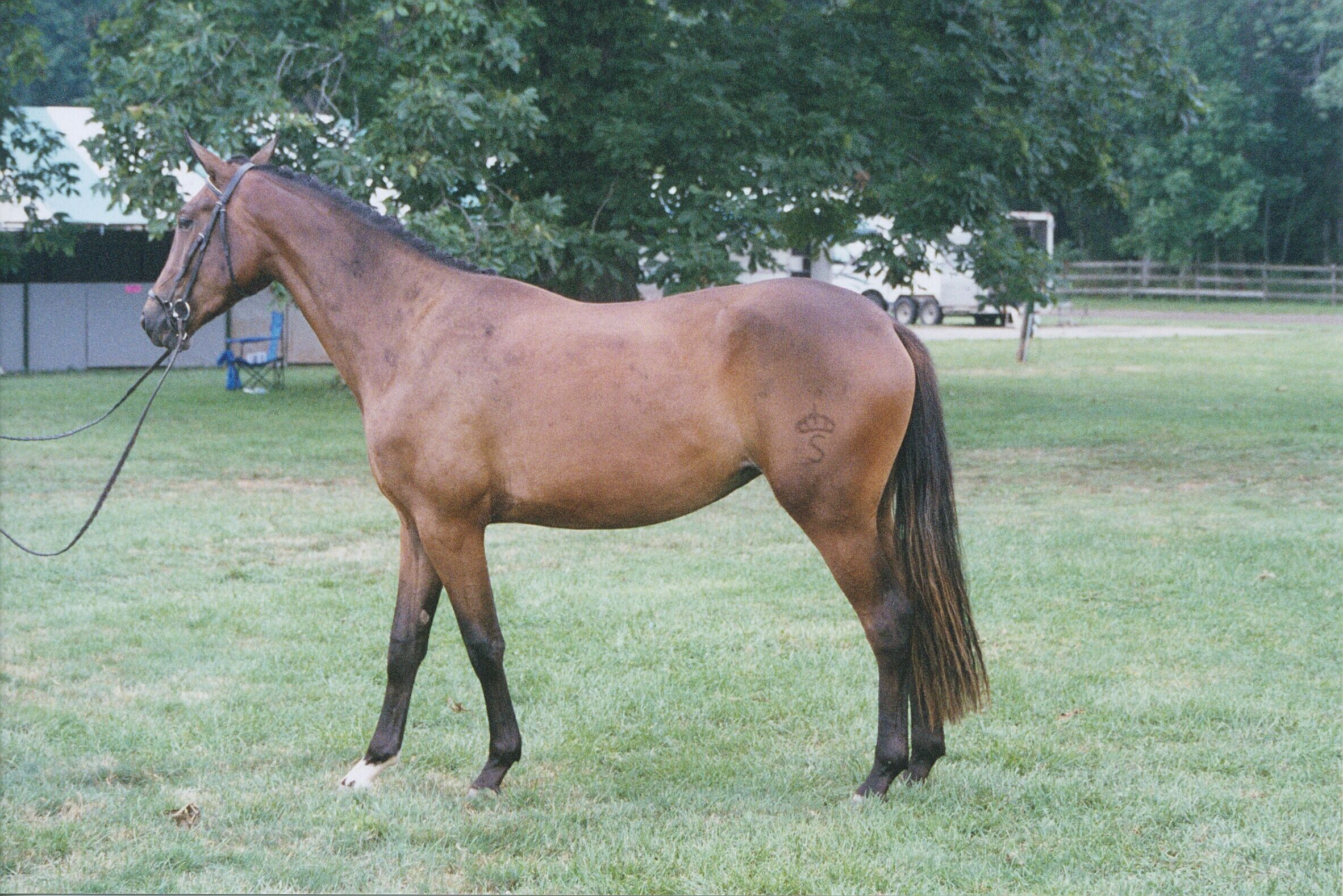 Falaise
- (Falcon SWB/Ailurophile tb)
Half sister to Kaboom
A wonderful mare with forward impulsion
free shoulder, fanstastic trot and canter
great work ethic & disposition ~ fun to work with! $18,000 US