Fantasia
Falcon - Myrra - Condor M
Fantastic mare with elastic gaits and super smart mind/work ethic
$28,000




---
Unique Flirt
Registered Dutch Warmblood
Sire - Anriejetto
Contact for price








---


Inamorata
Ideal - Fiora
Mare - Born 2000 - Grey
This mare gives 100% all the time.
We are looking forward to a great 2012 season!
If you are interested in seeing Inamorata competing, please let us know!
In 2011, Inamorata took 7th place in her first ever recognized event at King Oak in May
At her second event, she took 6th place at the ENYCDTA Event the weekend of July 9th, 2011
with clear rounds in stadium and cross country.
She was featured on the GMHA 2012 Calendar.
Enjoys jumping and eventing. Would also be great in the hunter/jumpers or equitation.
Has participated in multiple clinics and schooling shows with her rider Jennifer Donnelly.
This is a horse with a huge amount of passion about her work.
See Inamorata event photos
at Hoofpix.com King Oak Event
FOR SALE $18,000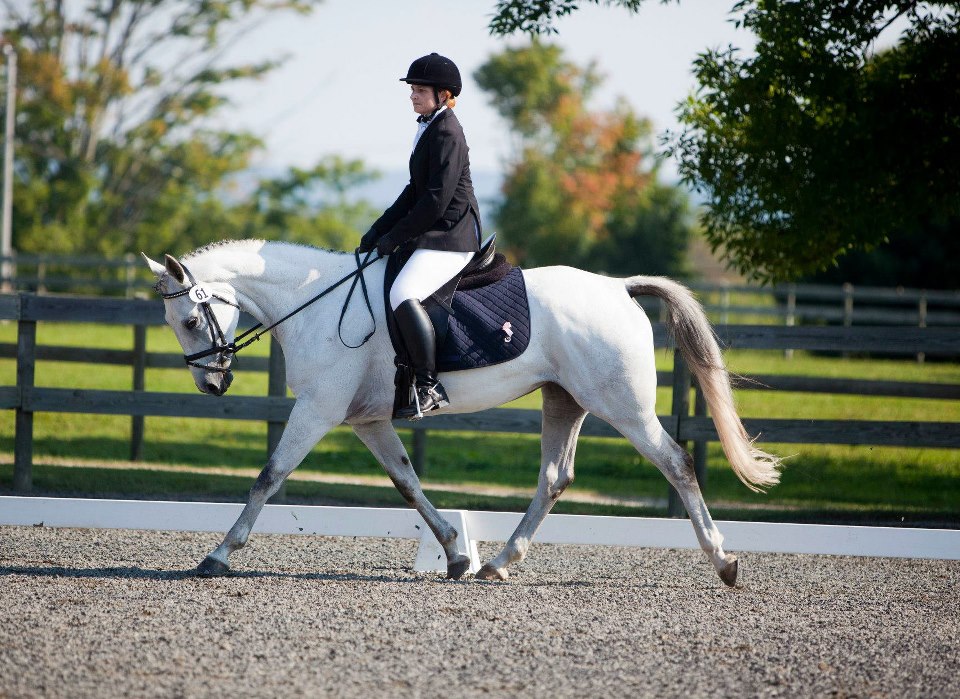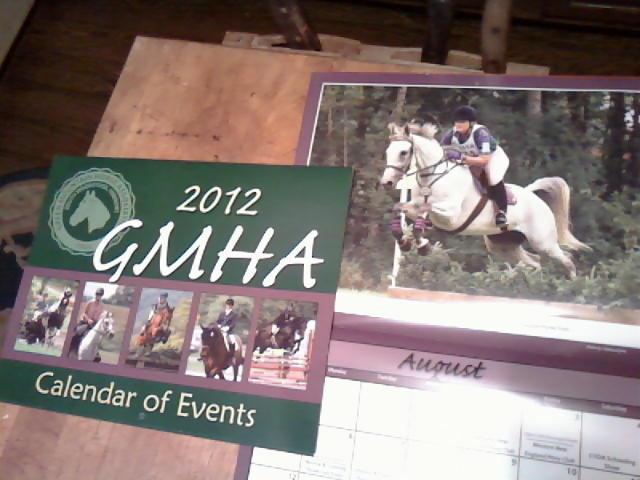 ---
Kamelot
LOOKING FOR A FLASHY STALLION?
Kardinal - Once Upon A Time - Three Crowns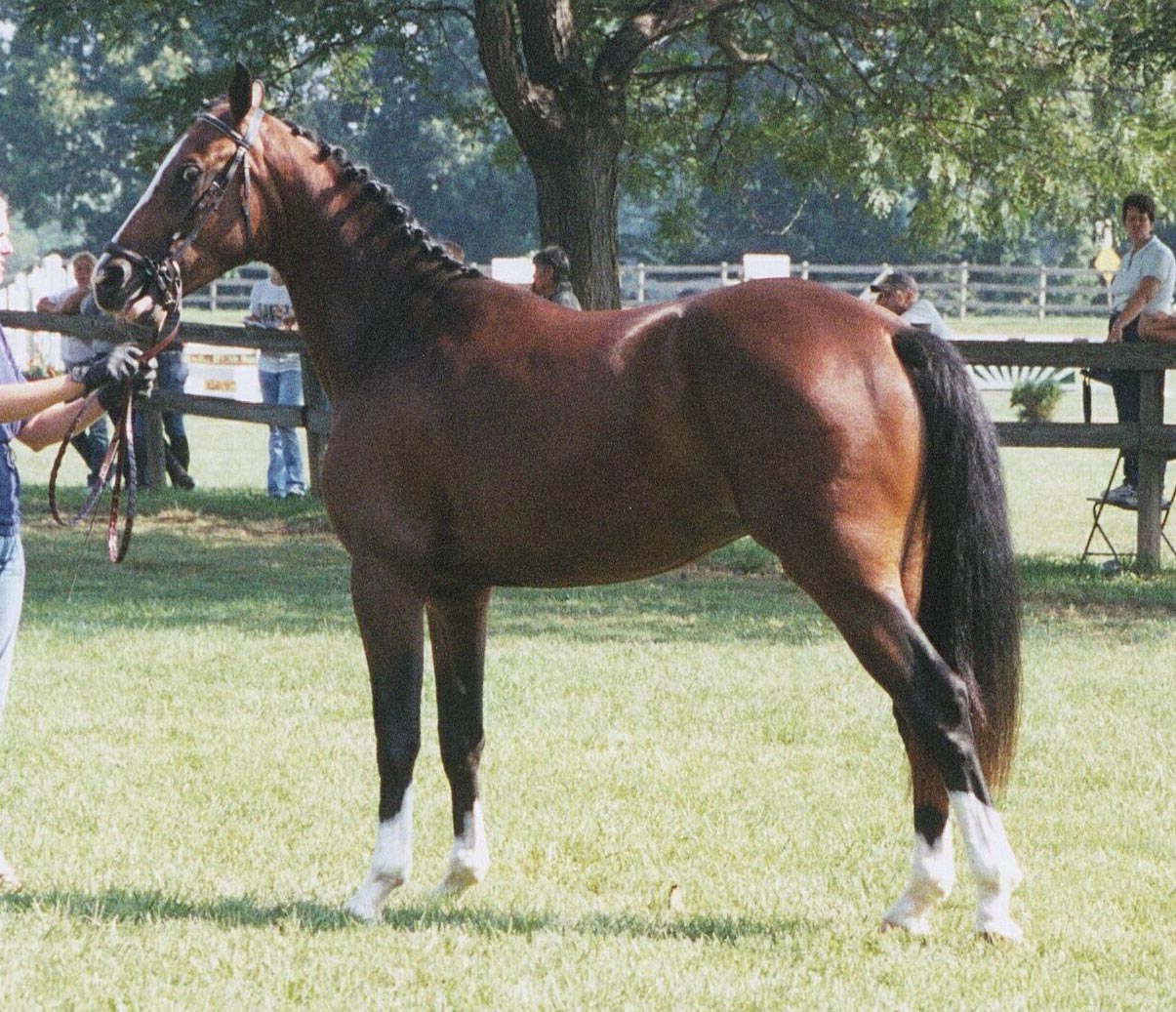 Stallion - Born 2003
Big mover with quiet sensible personality
Has full sister "Lady Guinevere" who has identical markings.
While they are both wonderful movers for dressage or jumping, they
would make an absolutely stunning pair for driving.
Price on request


---
Bailey's Irish Creme
LOVELY GELDING WITH GREAT PERSONALITY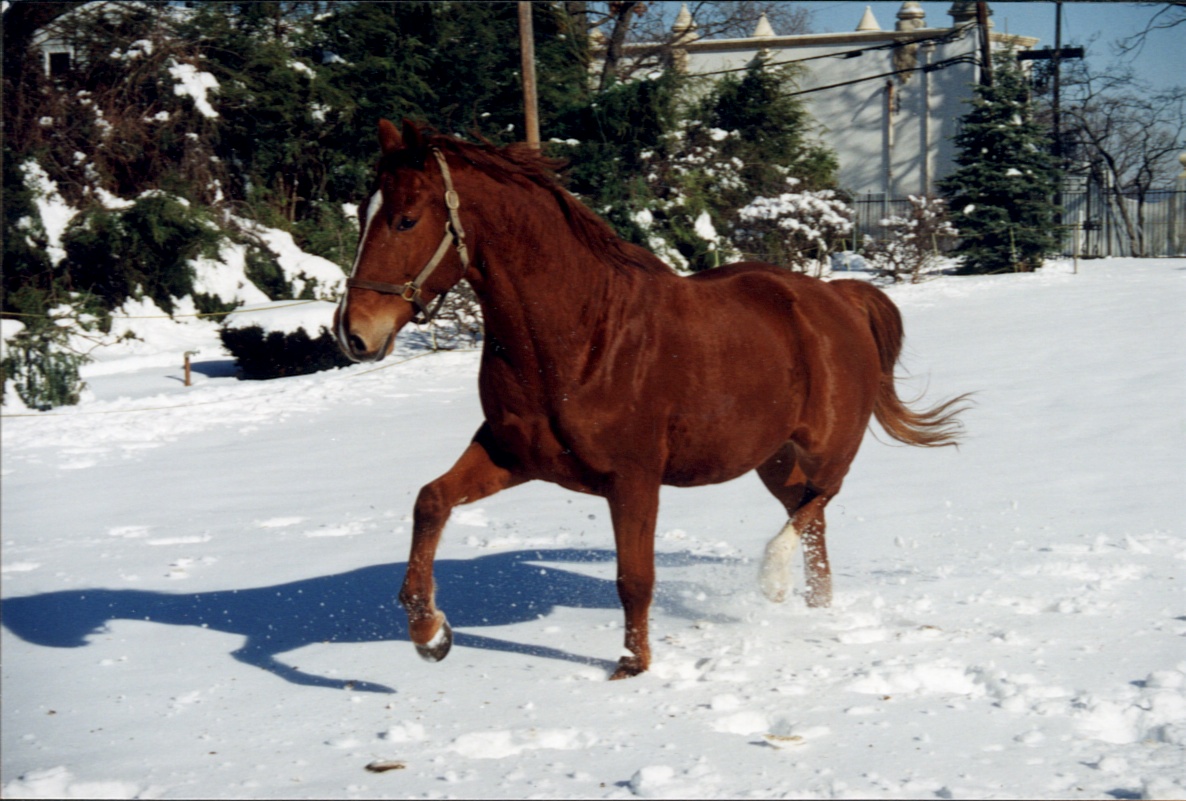 Brando - Brabant - Drabant
Gelding - Born 1994
Bailey is your best friend who will call for you from across the paddock
and untie your sneakers when you're not looking.
Bailey has been used lightly throughout the years for walk-trot-canter
He has always been in fantastic health - and would like to find a rider
who wants to have fun with a handsome Chestnut SWB gelding,
go on trail rides and grow together with a caring rider who takes lessons
with an educated trainer. He is alot of fun and will be your best friend.
$6,500
---
Mambo King
Imported SWB Gelding
Master - Drusilla - Daktyl
Born 1997
16 1 hands
Mambo King represents the
finest of Swedish breeding.
Sired by the Swedish stallion "Master"who was one of Sweden's all time favorite stallions - competed by Kyra Kyrklund and out of the dam "Drusilla", an international CCI event champion owned by Swedish Olympic Eventer, Lars Christensson. International Dressage Competitor, Kyra Kyrklund has chosen the Master bloodline for many of her competition horses (Both stallions "Tip Top" and "Max" were competed at the 2007 World Cup in Las Vegas).
Mambo's dam - Drusilla was one of the best 3 year old mares in Sweden at the time of her testing and was placed 3rd in the National Finals achieving 42 points out of 50 for conformation. She won the Regional Quality Competition and was Second Best Show Jumping horse in that same show. She won the Swedish Championships in Three Day Eventing in 1988. She placed Second in Punchestown, Ireland CCI*** Competition . Drusilla is a Diploma mare and has had several foals, one of which was by Briar and trained by Jan Brink.
Mambo King completed his 4 year old testing in the National Eventing Championships in Sweden prior to being imported into the USA as a 5 year old.
Mambo King is the kind of horse everyone wants to have. Cool uncomplicated mind, cooperative, big gaits AND comfortable to ride. He is equally talented in dressage as he is in jumping, making him a good event horse as well.
Mambo trailers extremely well and is fun to travel with. He was at Equine Affaire in 2004 (Mass.) where he was ridden by Carola Engstrom to "his" song "Mambo Number 5" in the Swedish Warmblood demonstration and in the Big "E" Arena.
He will equally suit an amateur under the guidance of an educated trainer as well as a professional rider.
$18,000
---
Mirage
Born 2001
By Flyinge "Ragazzo" out of Imported Diploma Mare
17 hands - wonderful personality and work ethic
Mirage is a horse for a serious professional rider wanting to ride to Grand Prix. She also enjoys jumping and jumps with excellent scope.
Sire Ragazzo (Hann) (Raphael, Ramiro, Pik Konig, Frustra) scored a "10" for exterior, temperament and ride-ability.
Dam earned her Diploma in Sweden as a three year old. Her scores were straight 8's for a total of 48 points.
She is the dam of three foals who have all achieved Class I scores at their approvals. Dam's dam "Marlen" is the winner of the "Tatis Anderssons" Prize (best broodmare prize in Sweden). Marlen is the mother of three approved SWB stallions: Camaro, Moliere (sold to Australian olympian Mary Hanna, and Davinci (by Davignon). Davinci has been in training with Hans Peter Minderhound. Dam's line includes the following bloodlines: Gauguin de Lully, Utrillo, Gaspari, Mowgli, Romeoxx, Marlon xx, Tammerlane xx, Drabant, Carnoustie xx and the well known mare "Efrodite".
Mirage is elegant, has striking markings, huge gaits and is very nice to work with. Excellent rhythm and balance, free shoulder and strong from behind. A very impressive mare.
Registered with a lifetime USDF number
DVD and price available on request
**Note - we offer frozen semen to the approved Swedish Stallion "Davinci" by Davignon/Donnerhall out of Marlen.
---
Okinawa
Amiral-Orust-Besk
Imported Diploma mare
Okinawa is the full sister to Olympia who won the best three year old mare testing in Sweden, 1997 and winner of the 4 year old quality testing. Full sister was a double diploma mare in jumping and dressage and placed 11th in the competition for four year old mares in Europe, 1998 and imported to the USA shortly afterward.
Dam, Olivia (by Orust) received her Elite status when she was only 12 years old and produced 10 foals. The two oldest have been placed and won Prix St George at age 10.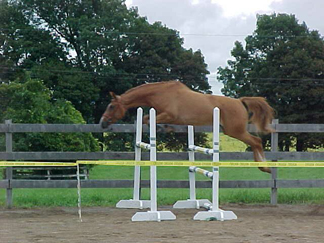 Okinawa is an exceptionally forward thinking mare with beautiful fluid gaits. Great mind and personality. She is a serious hard worker and easy to train. She has a natural ability to collect.
Okinawa has had one foal ("L'Etoile") by Falcon (Ganesco). Her daughter is very impressive and also offered for sale.
Okinawa - price upon request
Daughter L'Etoile $25,000
---
---
---
Kaboom!
INCREDIBLE HUNTER PROSPECT

Born July 4, 2002 (
Happy Birthday Boomer!
) view my video
Gelding
By Kardinal (SWB) out of Lara (xx) Premium B
Here is a magnificent animal that anyone would be proud to own. A really handsome gelding with presence!
Kaboom is very quiet, like his sire (Kardinal), and easy to work with. He will be an excellent showing partner with his easy going nature - or trail ride just as happily. Kaboom is 16 1 hands but appears much bigger than he measures. He has a very substantial body that can take a taller rider. Strong motor behind.
Kaboom has two other siblings that are offered for sale: "Falaise" (filly by Falcon) born 2003 and "Firebird" (colt by Falcon) born 2004. Dam, Lara is listed in the Swedish marebook as Premium B. Lara was in training at Belmont and later shown for jumping prior to becoming a broodmare. She is Kentucky bred and listed with the Jockey Club.
Kaboom has inherited a great temperament from both mare and sire lines.
$18,000
---
Beltrami
SOLD
Congratulations to Dr. Koenig!
Beltrami qualified to the USDF Cosequin Breeder's Championship Region 8 Finals, 2009
Beltrami took second place in the 4 year and older mare class at the WNYDA
Championship Qualifying Breed Show on July 24th, 2009!